Drastically increase compliance with our automated Burn Permit Manager Check out our options and the features that are included.
BurnPermits.com is

modern

powerful

affordable
Already have our Who's Responding App? BurnPermits.com instantly integrates with our app. Automatic notification of active burns during any incident.
---
Instant Compliance Reporting
Got a complaint? Need to know if the occupant has a permit? Don't send out a team for a legal burn, just check the app and find out instantly!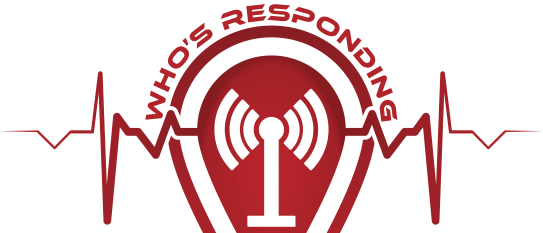 Keep your members informed
With BurnPermits.com and Who's Responding, you can keep your department's members informed about active burns in real-time.
Everything you need to automate your Burn Permits
Not convinced yet? Here are more reasons to choose BurnPermits.com:
Automated Call-in System
Residents call a local number from any phone and an automated system indicates risk level status and allows them to register their intent to burn. Every call is logged in our system, even if there is ban or the resident does not register their burn.
Risk Level
Our system provides a means of informing residents of the current burn risk level and the proper guidelines for each level, as well as indicating when there is a complete ban.
Burn Mapping
Your fire department can see at-a-glance where permitted burns are taking place, saving valuable time and manpower from going to waste on false alarms.
100% Online Registration
Every step of the permit registration process, from providing details to payment, can be completed online — making it very practical for residents as well as reducing your department's workload.
Tailored to your Department
Our system can be modified to suit the needs of your fire department — if you have any additional data you require your residents to provide (e.g. Township Roll Number), we can make it happen.
Printable PDF Permits
Every permit registered online generates a PDF that can be printed, complete with signatures, giving the resident a hard copy of their permit.
Top-notch Security
Every part of the online system is protected by SSL, and our servers are located in a secure data center as well as protected with multiple layers of security so your residents' data is kept safe.
Get Paid
Our system integrates with PayPal — funds for paid permits are instantly and securely transferred directly into your merchant account.
Flexible Alerting
Alerts can be sent to your residents via text message, automated phone call, or e-mail and can be filtered by geographical location, permit type, and more.
Full Control
With our system, you gain the ability to prevent a burn from being registered during a ban, and the ability to revoke permits from violators. The system will log the attempt and inform them of such an event, giving your residents no excuse for burning during a ban.
In-house Registration
Our web-based admin system allows you to continue registering permits in-house, with all the same benefits that online registration provides.
Who's Responding Integration
BurnPermits.com is fully integrated with the Who's Responding app, potentially preventing unwanted responses to complaints for addresses that are authorised to burn.
Dedicated Website

Your department will get its own public-facing website and web-based administrative panel offering a complete package tailored to you.

Automated Phone System

Your department will be registered with our automated phone system using a local telephone number that residents can call to check status and to register their intent to burn.

Alert Your Permit Holders (Text, Email, Automated Phone Call)

With BurnPermits.com you gain the ability to broadcast an alert out to your residents, with advanced filtering allowing messages to be targeted to specific geographical areas, or certain permit types.
---
Frequently Asked Questions
Now that we've impressed you with an overview of our features, you're bound to have some questions. We aim to answer some of the most common ones below:
---
Not a problem at all. They can come into the office and register just as they would before, and you can enter their information into the system yourself. They can then call in with their regular telephone whenever they're burning.
Through our integration with PayPal, residents have the option to pay with a debit card or credit card, bank account, or PayPal balance.
Either 2.9% of the transaction amount + $0.30 CAD or 3.7% of the transaction amount + %0.30 USD.
So, if you are charging $10 CAD for a permit, PayPal would take $0.59 CAD.
Absolutely. For free permits, the entire payment process is skipped, no cards or bank details required.
Our system does indeed provide this option, requesting approval both from your staff, as well as the landlord for residents who rent their home.
Nothing! We use a state-of-the-art cloud-based system to make and receive phone calls, and a local number for your area will be assigned to you. No new phone lines, no hardware, nothing. It's all part of the package.
You can send an alert for anything you need to inform your residents of. Whenever there is a change to the risk level, a ban is put into effect or lifted, changes to pricing, promotions, you name it. Residents will receive a text message, a phone call and/or an e-mail with your message, and you can control who receives the message by permit type, permit status, and geographical location.
At this time, it is not possible to directly use an existing number with our system. We would recommend that you have calls to your existing number forwarded to the number that we assign you, and advise your residents to use the new number.
Absolutely. The Who's Responding app provides full access to the same information that you would find on the web-based control panel, allowing you to see who is burning near your current location, or at a given address.
---
Usage-based Pricing - No Monthly Fees
Never pay for a monthly subscription with our pre-paid credit-based system. Credits are the "currency" of our system, and unused credits never expire!
In-action Screenshots
---
Risk Level

Easily Viewable

Easy Registration

Step-by-step Process

Permit List

Residents see current and past permits

Resident Login

Residents can manage their account online

Customisable Menu

Add links to your township website, social media etc.

Message of the Day

Put your billboard messages online

Flexible Alerting

Alert your residents directly

Call Log

See who called in and when

Real-time Burn Map

See who's burning today

Browse Permits

Instantly see who has a permit

Get Paid

Accept secure online payments

Web-based Control Panel

Complete control of your system from anywhere